MicroMappers responds to Typhoon Hagupit
Wednesday, 10 December, 2014 - 08:08
MicroMappers is a partnership between the Qatar Computing Research Institute (QCRI), the Stand By Task Force (SBTF) and the United Nations Office for the Coordination of Humanitarian Affairs (UN OCHA).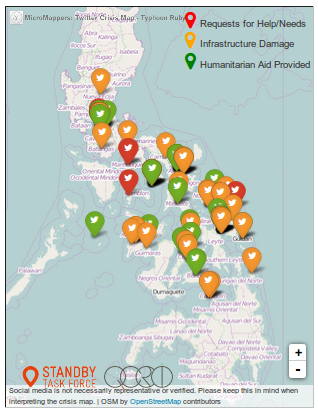 MicroMappers is currently contributing to the response to Typhoon Hagupit/Ruby in the Philippines. You can check this blogpost detailing the call for help and the efforts
The Guardian covered the results which include a crisis map of needs, damage, and aid provided; plus a map of images depicting mild and severe damage.
The next step will be to crowdsource the annotation of aerial images.
More information: MicroMappers.org.