AI helps answer thousands of health queries in Zambia via SMS
Friday, 8 April, 2016 - 13:17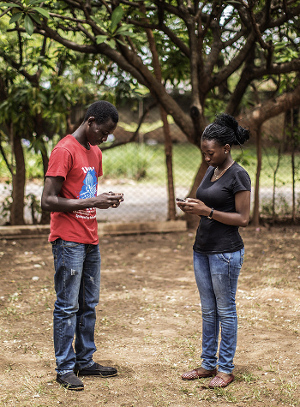 From New Scientist, April 4, 2016
... In Zambia, there are roughly 27,000 new HIV infections a year, according to UNICEF, and 40 per cent of these are in those aged 15 to 24. With people constantly texting U-report for all kinds of HIV information and advice, the automated version uses machine learning algorithms to sort messages into eight categories: symptoms, HIV testing, treatment, pregnancy, transmission, prevention, definition, and male circumcision.
To train the system, Patrick Meier, then at the Qatar Computing Research Institute in Doha, and colleagues fed in at least 50 messages for each category that had been selected by hand, and asked it to identify patterns that it could then use to do the sorting itself. As well as how to handle typos, the system learned to cope with textspeak such as "HOW 2 AVOID SPREADING HIV/AIDS 2 OTHERS?" and "I feelin bad becoz im th only one wh hs hiv wht shld i do?" ... More »
Muhammad Imran, Patrick Meier, Carlos Castillo, Andre Lesa and Manuel Garcia Herranz: Enabling Digital Health by Automatic Classification of Short Messages. Short paper to appear in ACM Digital Health 2016.